Whole cherry tomato Pasta Sauces
Arrabbiata – cherry tomatoes and chilli
Searching for something simple yet sizzling? Try this for a kick. We've combined whole cherry tomatoes and fiery chilli peppers with a traditional soffritto base of onions, celery and carrots. It's fantastic for those who love to add heat in the kitchen. Enjoy this pasta sauce with fresh pasta topped with parmesan or use it for a marvelous Gazpacho. Perfect with fish!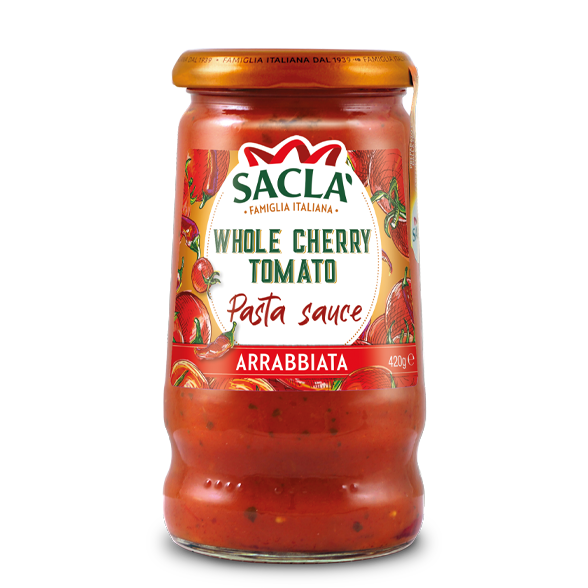 Arrabbiata – cherry tomatoes and chilli
Ingredients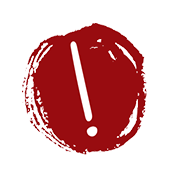 If you suffer from any allergy, always read the label on the pack, as something may have changed.
Diced tomatoes (diced tomato, tomato juice, firming agent (509), acidity regulator (330))
Tomato paste
Cherry tomatoes
Sunflower seed oil
Onion
Water
Carrots
Garlic
CELERY
Extra virgin olive oil
Fructose
Chilli pepper powder
Salt
Thickener (1442)
Parsley
Acidity regulator (270)
Allergens: CELERY
Average nutritional values for 100g of product
Fat
12 g of which saturates 1,4 g
Carbohydrate
8,5 g of which sugars 5,2 g

Discover the recipes with
Arrabbiata - cherry tomatoes and chilli
Rosa Pasta by @thecookbookkitchen

Arancini with Arrabbiata Sauce

Cheesy Baked Chorizo and Feta Arrabbiata Stuffed Pasta Shells by @notquitenigella

Discover more about
Whole cherry tomato Pasta Sauces